Susan O'Regan thought she knew what was in the Waipā mayor's office – after all she has been in there many times in the past few years catching up with Jim Mylchreest.
But when she opened one of the doors on Monday morning – 43 hours after she learned she had won the mayoralty and become Waipā's first female mayor – she discovered she had her own bathroom.
And then behind another door she found she had a kitchenette.
Both were installed when John Hewitt was mayor back in 1995. The upgrades done for the Te Miro farmer are the last staff can recall in the office for more than 25 years.
So, while it is not an immediate priority for O'Regan to put her stamp on the office in the same way she intends to do on the district, you get the feeling the next time The News gets an invite, things will look different.
The News' senior writer Mary Anne Gill captured this photo of the new mayor on Tuesday, when O'Regan was midway through gruelling meetings with her councillors – and also with her family and friends at her Roto-o-Rangi farm on Saturday when the news came through of her victory.
See: O'Regan's win was down to business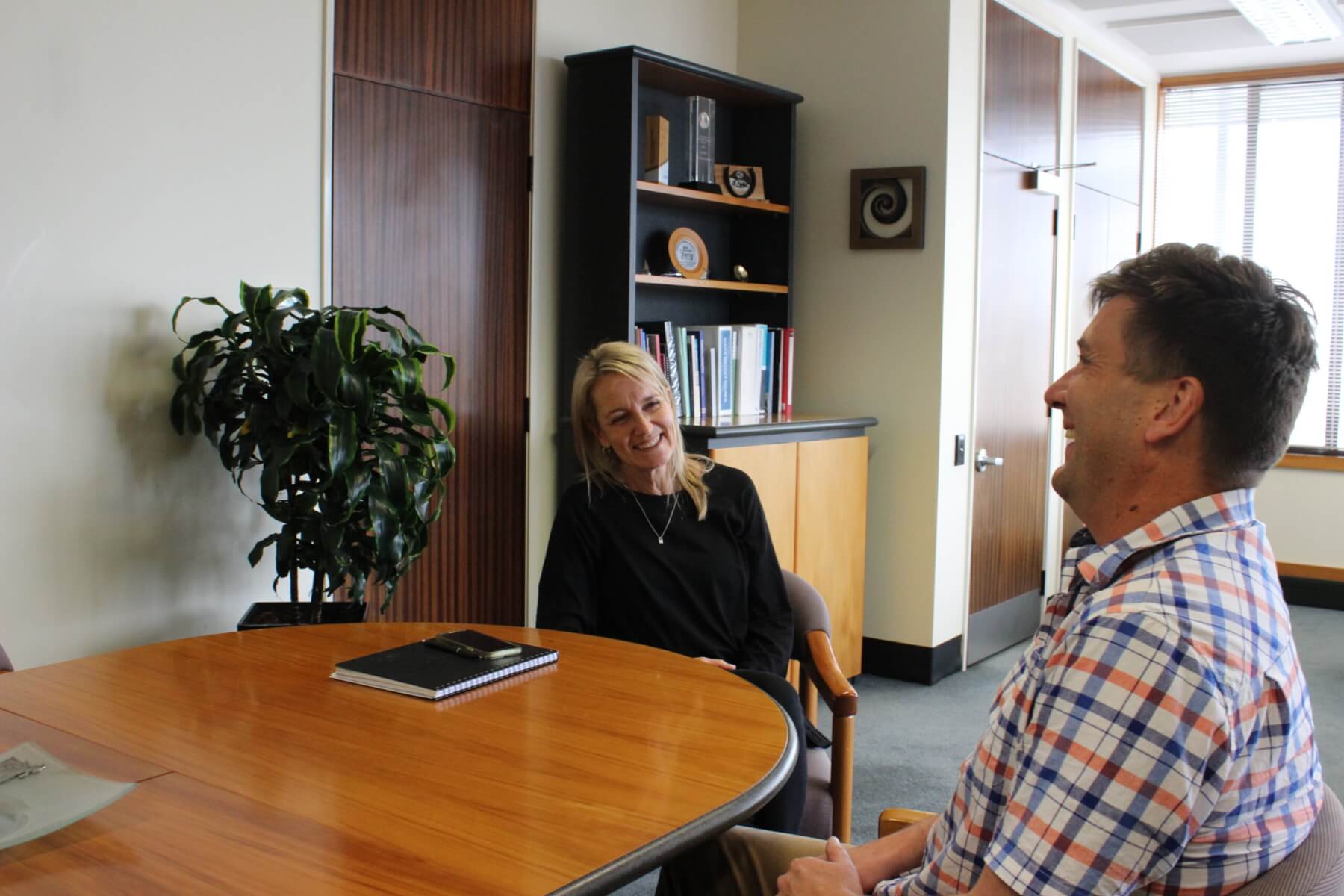 Mayor Susan O'Regan discusses future plans with councillor Marcus Gower. Photo: Mary Anne Gill